CMG.ASIA announces their newest business investment creating NRG Asia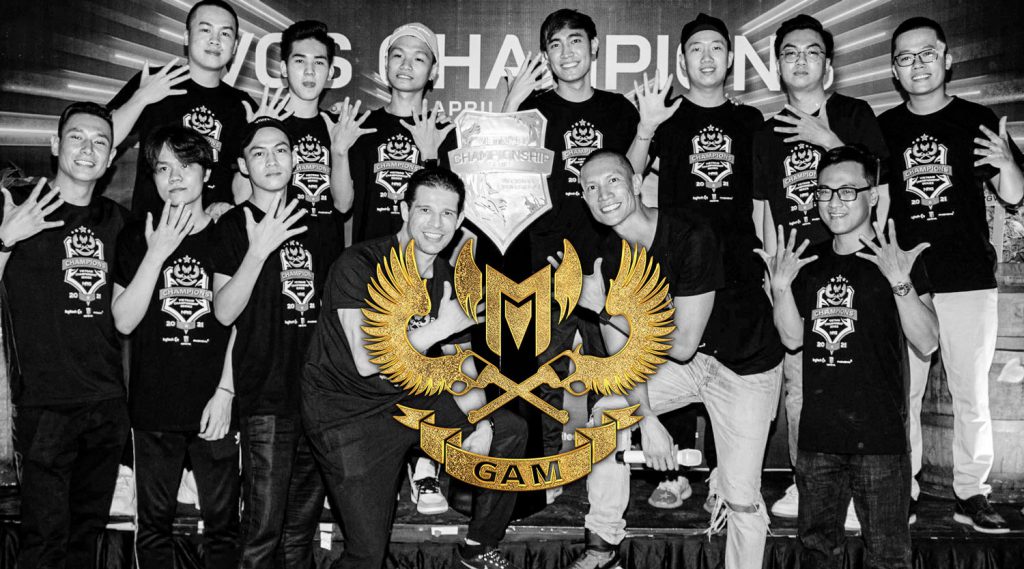 Ho Chi Minh City, May 12, 2021 – CMG.ASIA, the leading fitness, lifestyle & entertainment company in Vietnam and NRG Esports, one of the world's biggest professional gaming and entertainment companies, today announced a partnership to establish NRG ASIA, a new Esports management & media company focused on representing Southeast Asia's up-and-coming Esports power players. The new entity completed its first Southeast Asia team acquisition with the purchase of Vietnam's League of Legends GAM team from Yup.gg, a Singapore based Esports media company.
CMG.ASIA has actively operated a diverse range of businesses in the region since 2007 & continues to invest in Southeast Asia's rapidly growing emerging markets with close to 1 billion people, including some of the world's most talented, undiscovered gamers. This has led CMG.ASIA to establish a strategic relationship with NRG Esports back in 2019, with the sole intention of bringing NRG's playbook to Asia.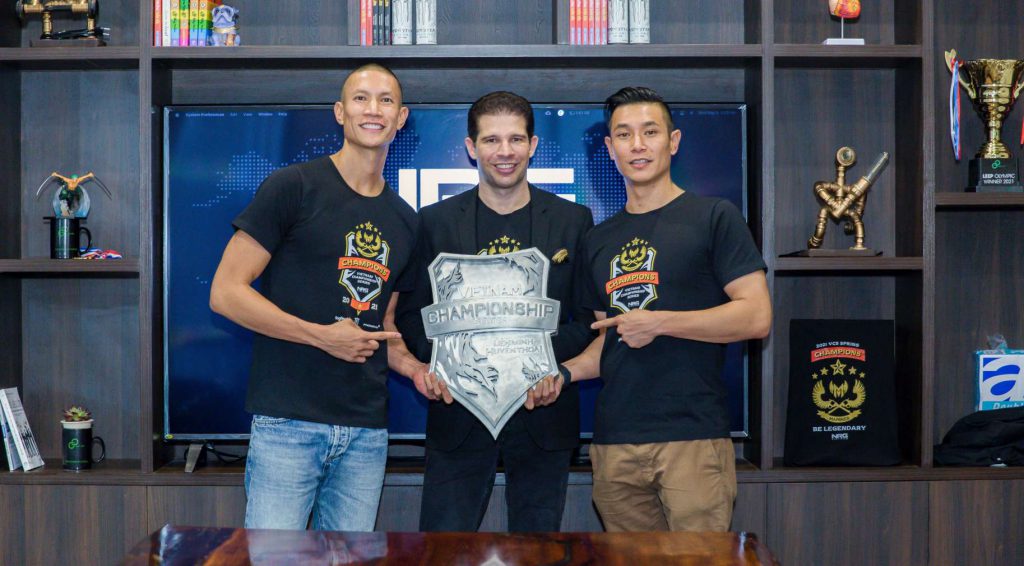 With the acquisition of GAM Esports, the current VCS League of Legends Champions & 5-time title holders for the Vietnam league, NRG Asia will be providing top quality training, resources and infrastructure to elevate GAM's prospects of bringing home the first LOL World Championship to Vietnam. "With the expansion of NRG into Southeast Asia, we are excited to begin this new journey headquartered here in Vietnam. Starting off with the 5-time League of Legends VCS Champions, GAM, our goal is to elevate GAM from being Vietnam champions to leading World championship contenders by providing them additional resources and knowledge by top esport leaders. In addition, having the opportunity to work with an exceptional leader like Andy Miller, who has successfully created multiple championship esport teams, is beyond exciting for all of us. We can't wait to bring a world championship back to Vietnam and make the motherland proud!" said TK Nguyen, CEO NRG Asia.
NRG co-founder and CEO, Andy Miller commented on the strategic partnership and entry into the Vietnam market: "With so much passion around esports in Southeast Asia, we thought Vietnam was the perfect place to launch NRG's global expansion. Besides, Randy Dobson, CMG.ASIA Chairman, and Mark Mastrov, the founder of 24-Hour Fitness & co-founder of NRG Esports, have a history of successful collaborations going back over two decades."
About CMG.ASIA
CMG.ASIA is the culmination of over two decades of innovation & leadership across multiple industries that have been brought together to form a "Life Enhancement Ecosystem" of portfolio companies which generate exceptional value for their partner's & client's lives.
CMG.ASIA has created, managed and invested in some of the most successful lifestyle brands currently operating in Southeast Asia and has extensive hands on experience with a proven track record of developing and growing companies in a diverse number of lifestyle sectors; including Tech, Fitness, Beauty, Medical, Media & Entertainment.
Founded by Randy Dobson in 2007, CMG has successfully built & exited the largest fitness chain in Vietnam – California Fitness & Yoga, as well as Centuryon Gyms, UFC Gym, Yoga Plus, CaliKids Academy, Eri International Clinics & CA360 Advertising. In addition, CMG's start-up accelerator has helped launch multiple early stage businesses in Southeast Asia including Hello Health Group, RED2 Digital, Yeah1CMG, LEEP.APP & M.O.I Cosmetics.
CMG currently has portfolio brands ranging from Artificial Intelligence Services & E-Sports Teams to Cosmetics & Mobile Fitness Applications.
NRG Asia Executive Team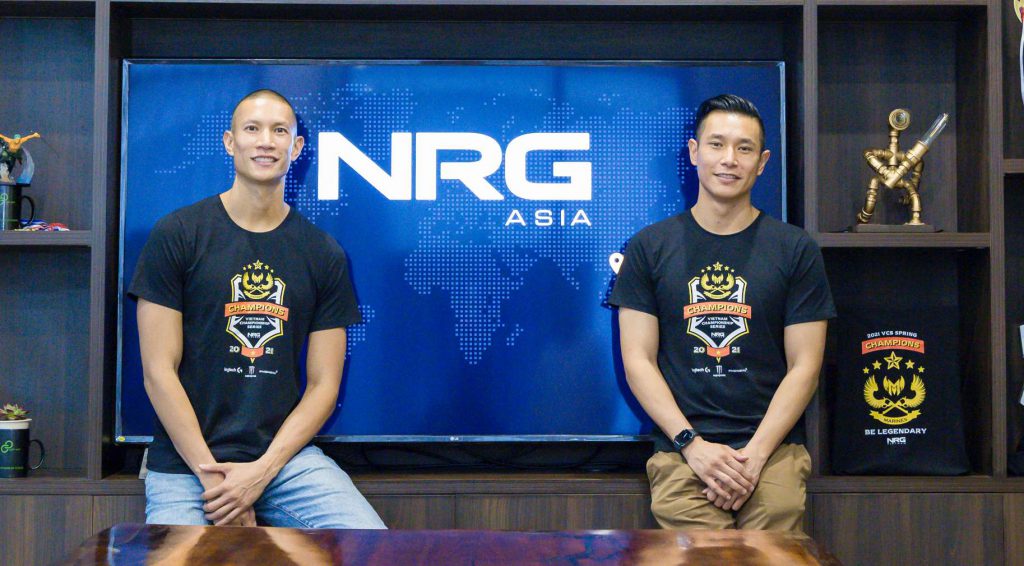 NRG Executive Team – Brothers, TK Nguyen (CEO) & Dru Nguyen (COO)
Being avid gamers growing up, TK (Anthony) & Dru (Andrew) Nguyen who are managing partners, will oversee NRG's franchise expansion across the region. TK Nguyen leads as CEO for NRG Asia with his brother, Dru Nguyen acting as company's COO. TK Nguyen has always been in the business of creating entertaining experiences, starting with his years as a brand ambassador for Moet Hennessy in the nightlife industry. In 2014, he and his brother co-founded their own hospitality company, See The World Group, which has built one of the most successful entertainment destinations in Vietnam. His vision of creating experiential events & dynamic esports content, along with the resources and experience provided by CMG.ASIA and NRG will bring Vietnam's expanding esports industry into focus over the coming years.