Why Mastercard turned their attention to the Esports Industry?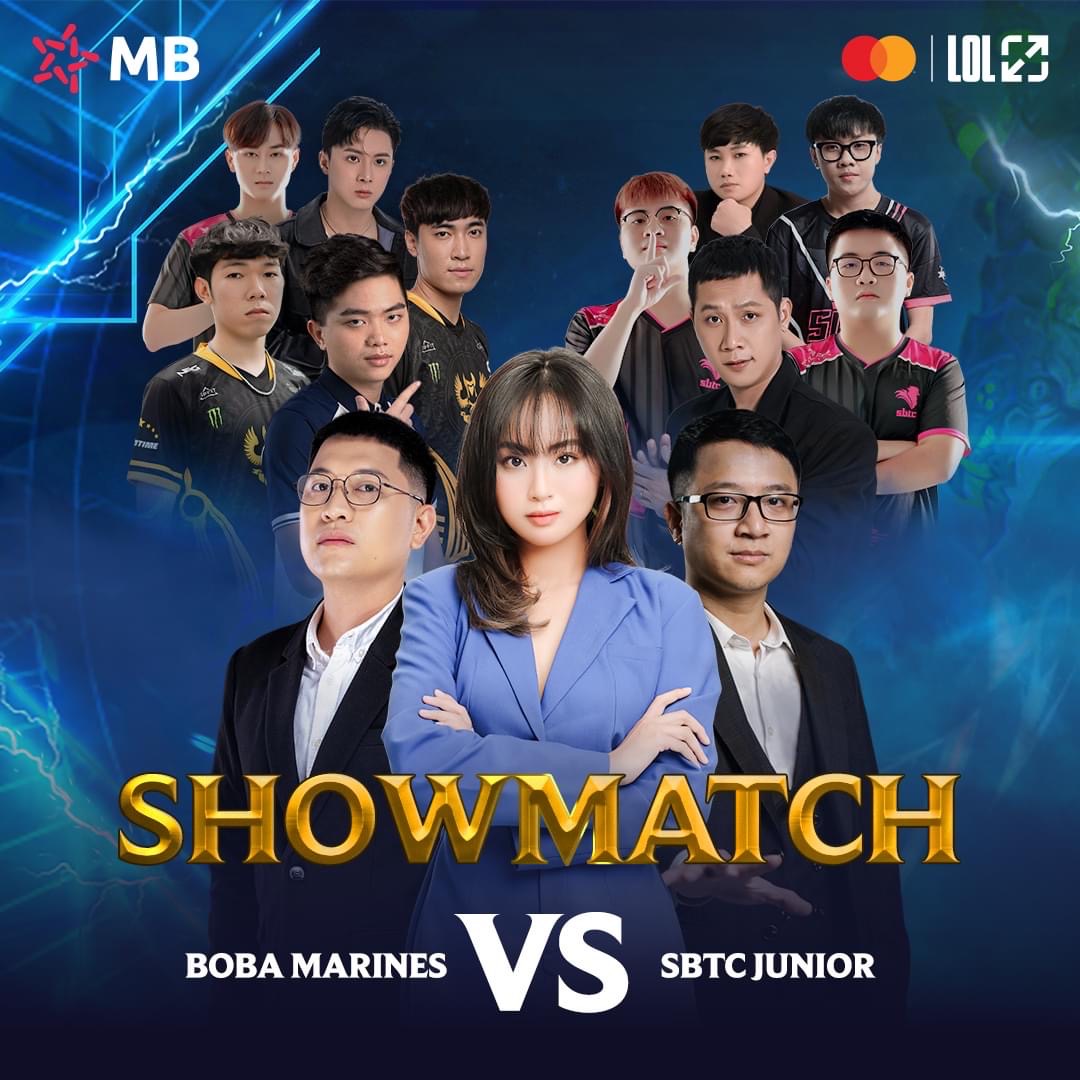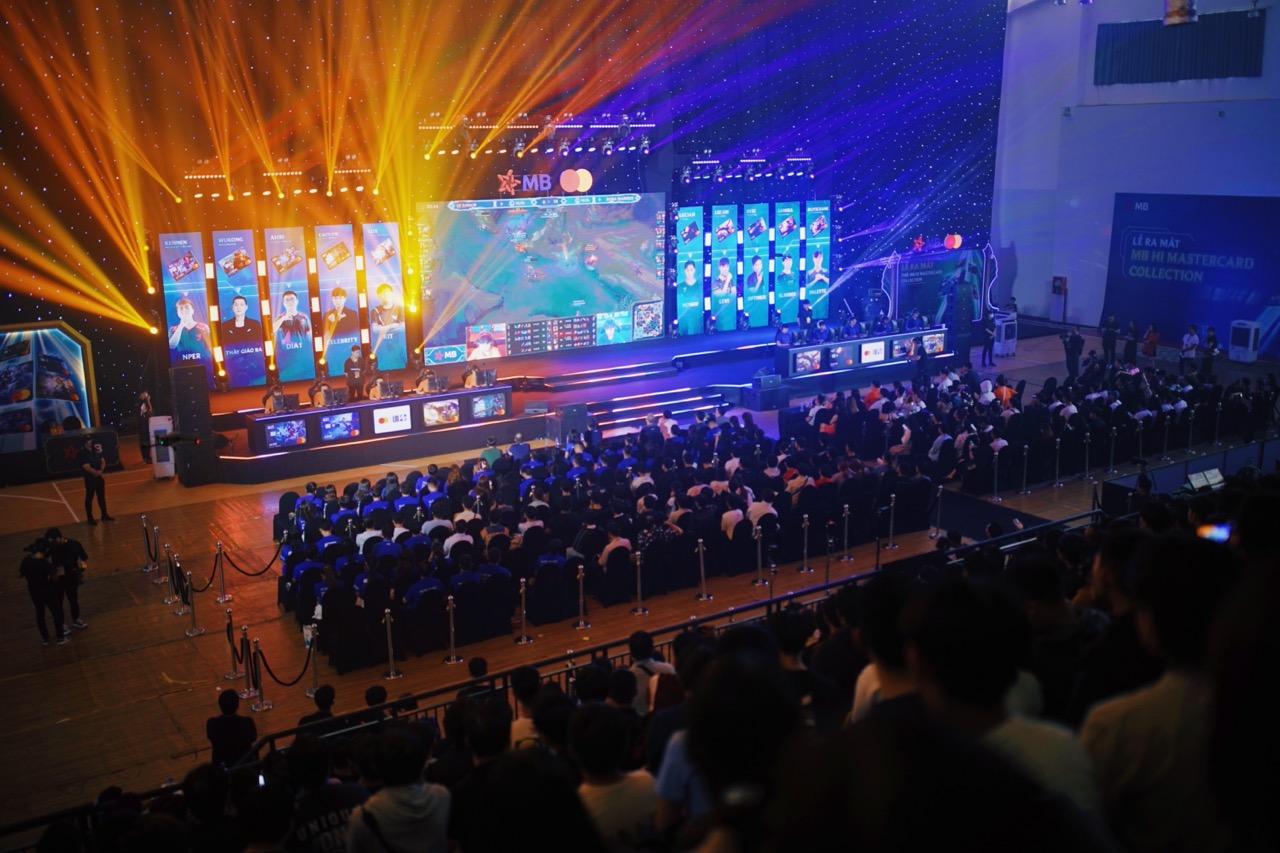 League of Legends, the mesmerizing game of strategy and prowess, has transformed the face of entertainment, captivated millions of global fans, and leads the way for the rapidly expanding esports industry. Renowned brands like Mastercard have recognized the enormous potential of esports, making strategic investments to tap into the extensive growth of this sector. One such initiative is Mastercard's recent collaboration with the Military Commercial Joint Stock Bank (MB Bank) in Vietnam, leading to the launch of a unique multi-purpose card targeted at the League of Legends esports community.
As an industry insider and the proud owner of GAM Esports, I am excited to see the esports industry garner recognition and support from global corporations. But what does this partnership mean for brands and the esports community?
Mastercard and Esports: A Global Bond
Mastercard's recent partnerships with professional regional leagues such as North America, South America, Europe, and most recently in Vietnam, reflect their commitment to promoting esports globally. Their investments pave the way for brands to engage with a fast-growing fanbase and align with an industry that's gaining momentum at a breakneck pace.
Being the official global financial services partner for League of Legends Esports, Mastercard has consistently sponsored the League of Legends Worlds Championship since 2018, including the Mid-Season Invitational and All-Star event. The 2022 World Championship drew a record peak viewership of 1.4 million, surpassing even the average viewership for the Super Bowl, affirming esports' burgeoning popularity.
This annual tournament, broadcast in over 100 countries and watched by an audience of up to 100,000 live attendees, adds to the excitement with its tradition of changing its host city every year. Additionally, Mastercard enriches the fan experience through co-branded merchandise, in-game promotions, and unique, priceless experiences.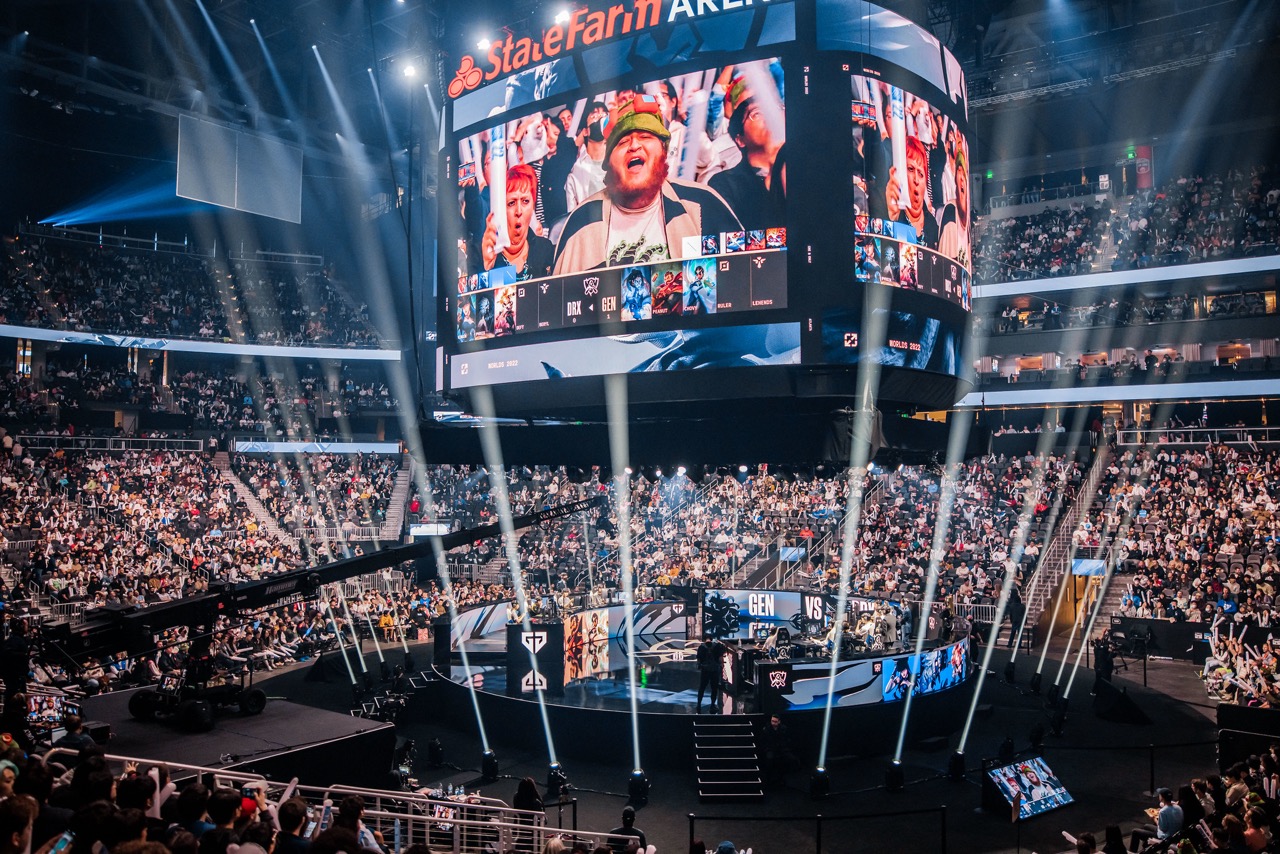 The Hi LOL Card: A Game-Changing Move
In a bid to elevate the esports experience, Mastercard, in collaboration with MB Bank, introduced the Hi LOL card, a multi-purpose offering designed to cater specifically to League of Legends fans and esports enthusiasts. The card not only offers convenient digital payment options but also provides exclusive incentives and privileges designed for the gaming community.
Mr. Vu Thanh Trung, a member of MB Bank's Executive Board, highlighted the significance of this partnership, stating, "MB Bank is dedicated to providing innovative solutions to meet the increasing needs of customers, especially the growing community of young and tech-savvy gamers. Our partnership with Mastercard marks an important milestone, affirming MB Bank's enthusiasm in bringing pioneering solutions to the esports community in Vietnam. With the launch of the Hi LOL card, we expand the MB Hi Collection card to offer unprecedented benefits and experiences, combining innovative payment methods with a passion for the sport."
The Mastercard event included 700 attendees and offered an incredible opportunity to meet and interact with famous streamers and players such as GAM Esports Captain, Levi, Slayder, Optimus, Tay Giao Ba, and others. Fans also had the chance to watch a thrilling showmatch, which was commentated by the renowned BLV Manh An and BLV Duc Manh. Additionally, attendees enjoyed an immersive experience with the hits of JustaTee, making it an unforgettable event for esports enthusiasts that brought together mainstream entertainment and pop culture.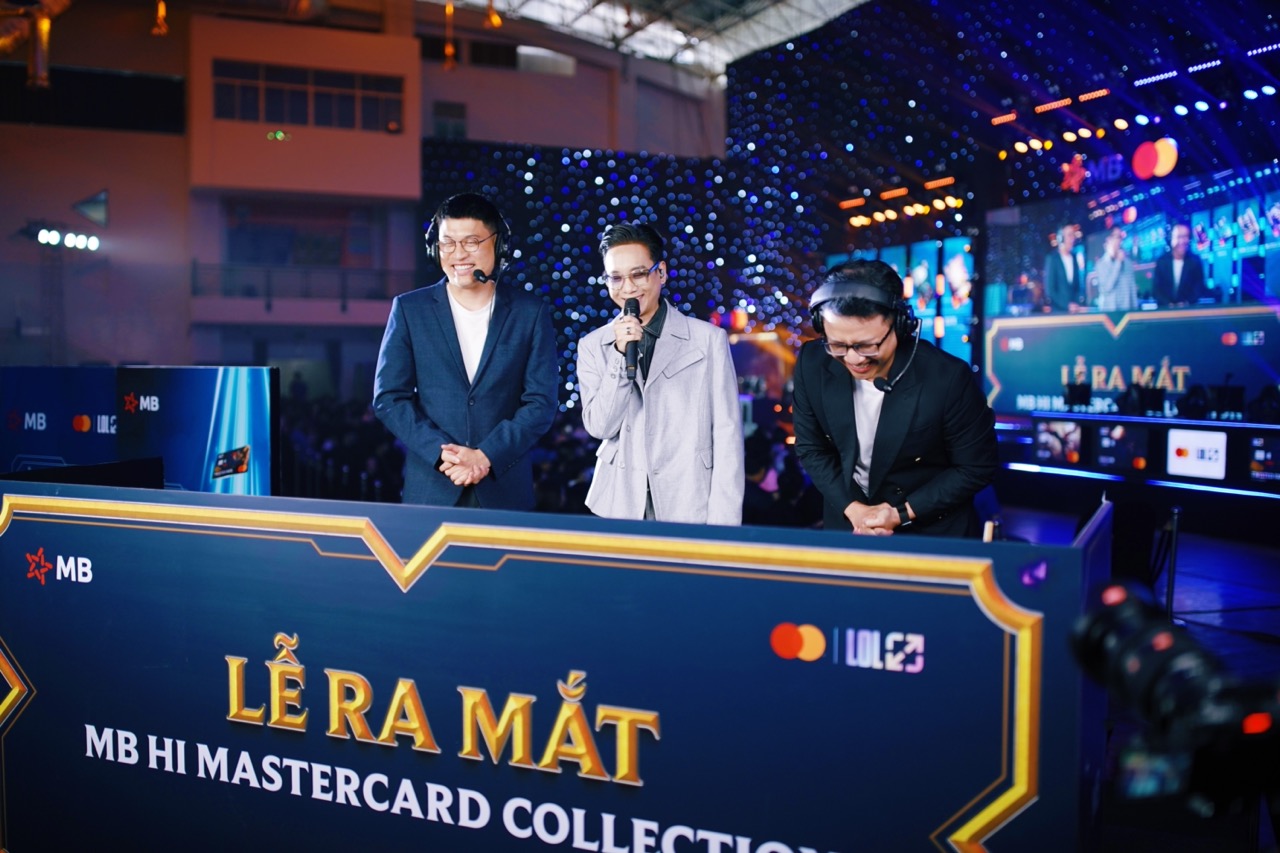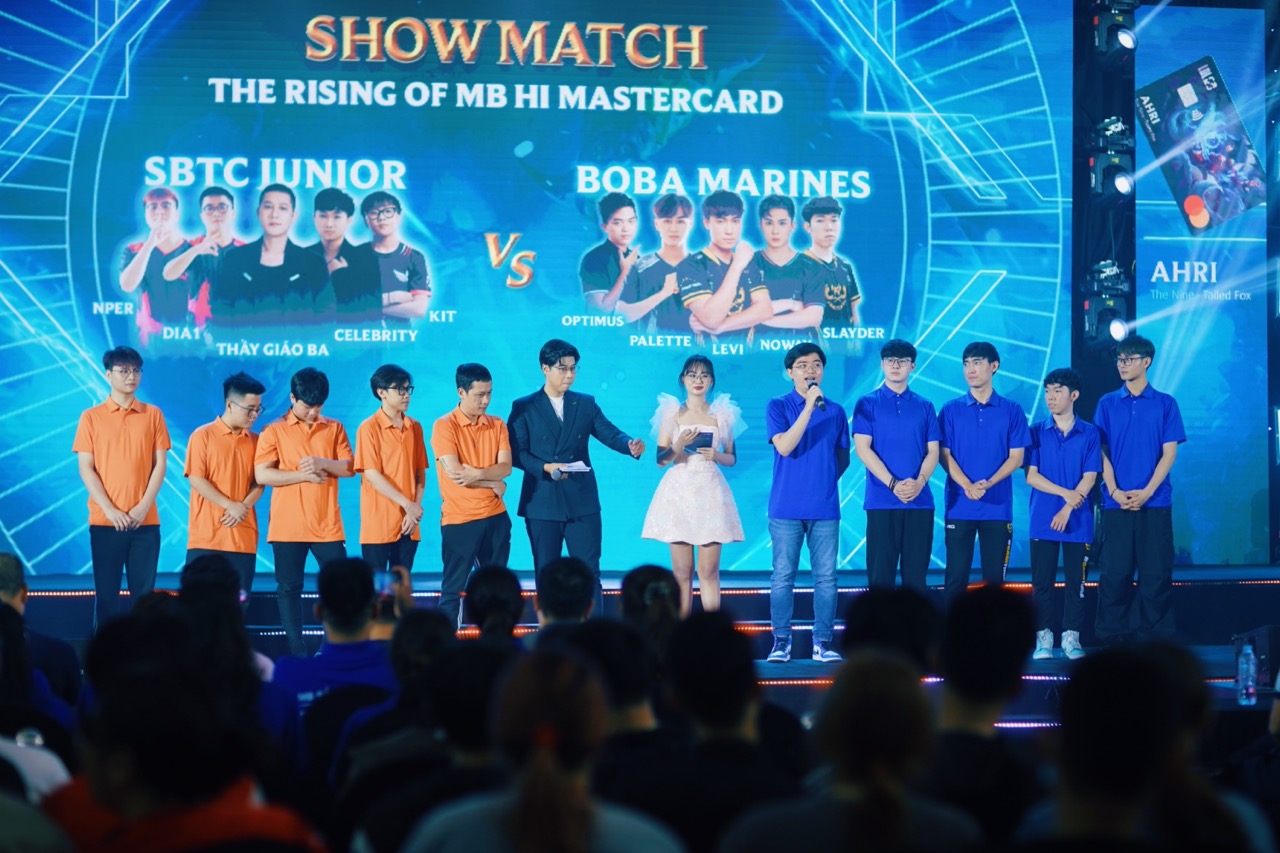 The Esports Gold Mine: Why Brands Should Jump In
By investing in esports, brands can access a thriving, tech-savvy demographic primarily comprising millennials and Gen Z, thereby building stronger connections and enhancing brand loyalty. They also gain significant visibility through partnerships with prominent esports leagues and events, leading to enhanced brand recognition and market share. Moreover, esports provides innovative marketing opportunities, allowing brands to connect authentically with their target audience through sponsorships, in-game activations, and collaborations.
Brands also benefit from esports' international reach and global appeal, breaking through geographical and cultural barriers, as demonstrated by Mastercard's investment in different regional leagues.
Esports: The Future of Entertainment
The rapidly growing esports industry, with its passionate and engaged audience, massive global reach, cutting-edge technology, and a unique culture, offers an opportunity for brands to tap into the future of entertainment. Its authenticity and demographic appeal present brands with a direct line of communication with a younger, tech-savvy audience that is often unreachable via traditional channels.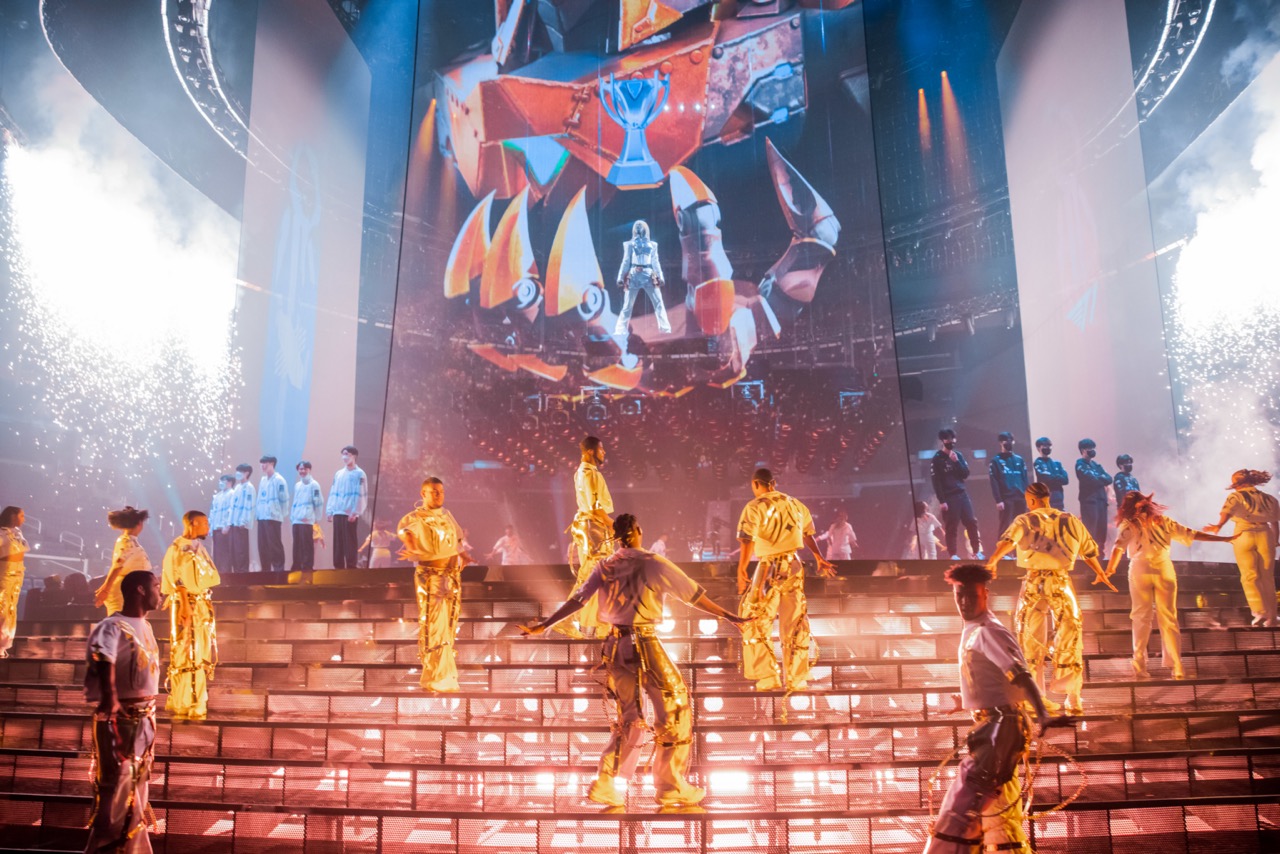 Moreover, the promising growth trajectory of esports makes it a strategic long-term investment. Brands that align with esports early will have the advantage as the industry further solidifies its position in mainstream culture and entertainment.
Esports' Unparalleled Engagement
Fans of esports are known for their incredible passion and unwavering loyalty. They actively participate in online communities, follow their favorite teams and players, and avidly watch tournaments. This level of engagement presents a golden opportunity for brands to establish meaningful relationships and cultivate a loyal customer base within the esports community.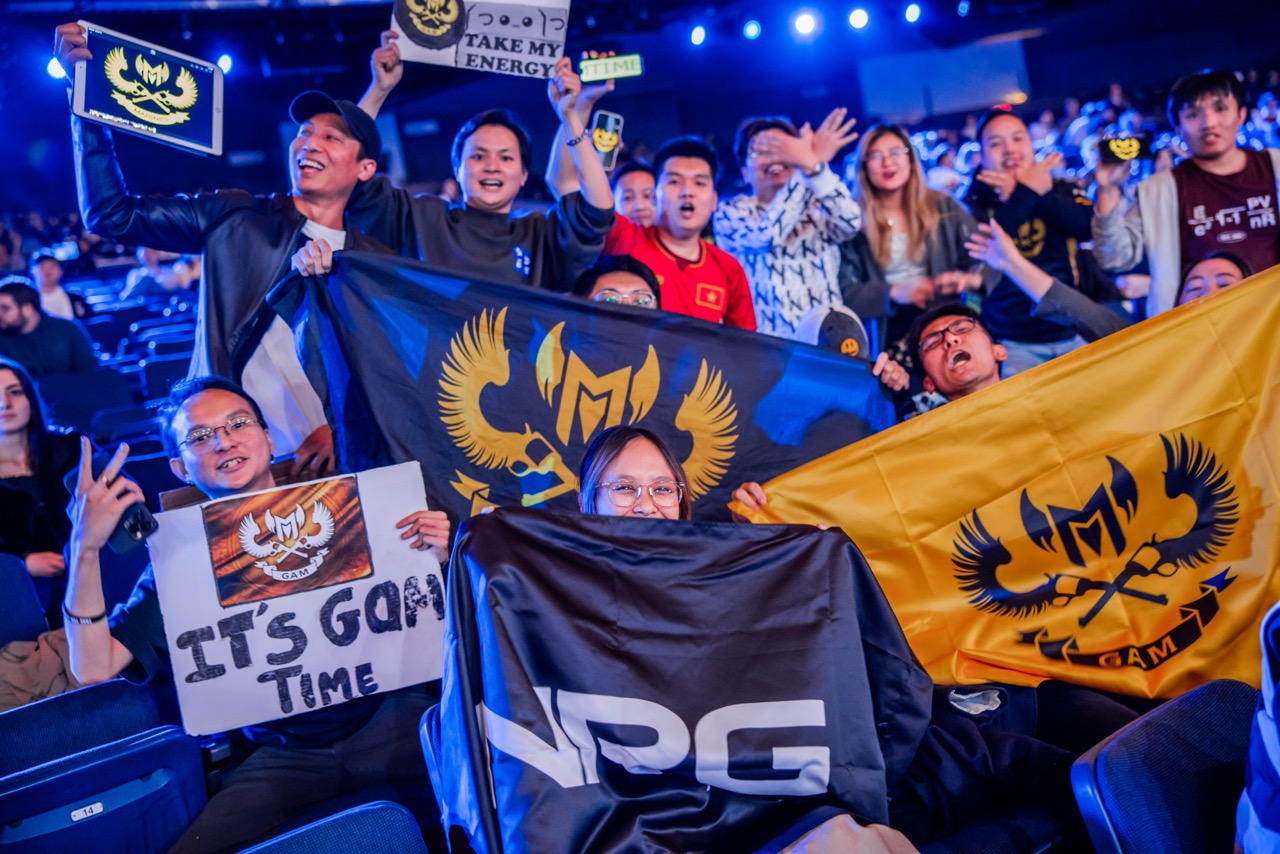 Esports' Massive Reach
Esports has achieved unprecedented viewership numbers, with tournaments attracting millions of viewers worldwide and filling stadiums to their capacity. Predictions suggest that by 2023, the global esports audience will reach over half a billion people. Investing in esports allows brands to tap into this extensive reach and build relationships with a diverse, global audience.
Esports' Innovation and Technology
Always on the cutting edge, esports is continuously pushing the boundaries of technology. Whether through virtual reality experiences, augmented reality features, advanced streaming platforms, or interactive content, esports offers a myriad of ways to enhance the fan experience. Brands that align themselves with esports demonstrate a commitment to innovation, staying ahead of the curve, and embracing technology — a message that resonates with the tech-savvy esports audience.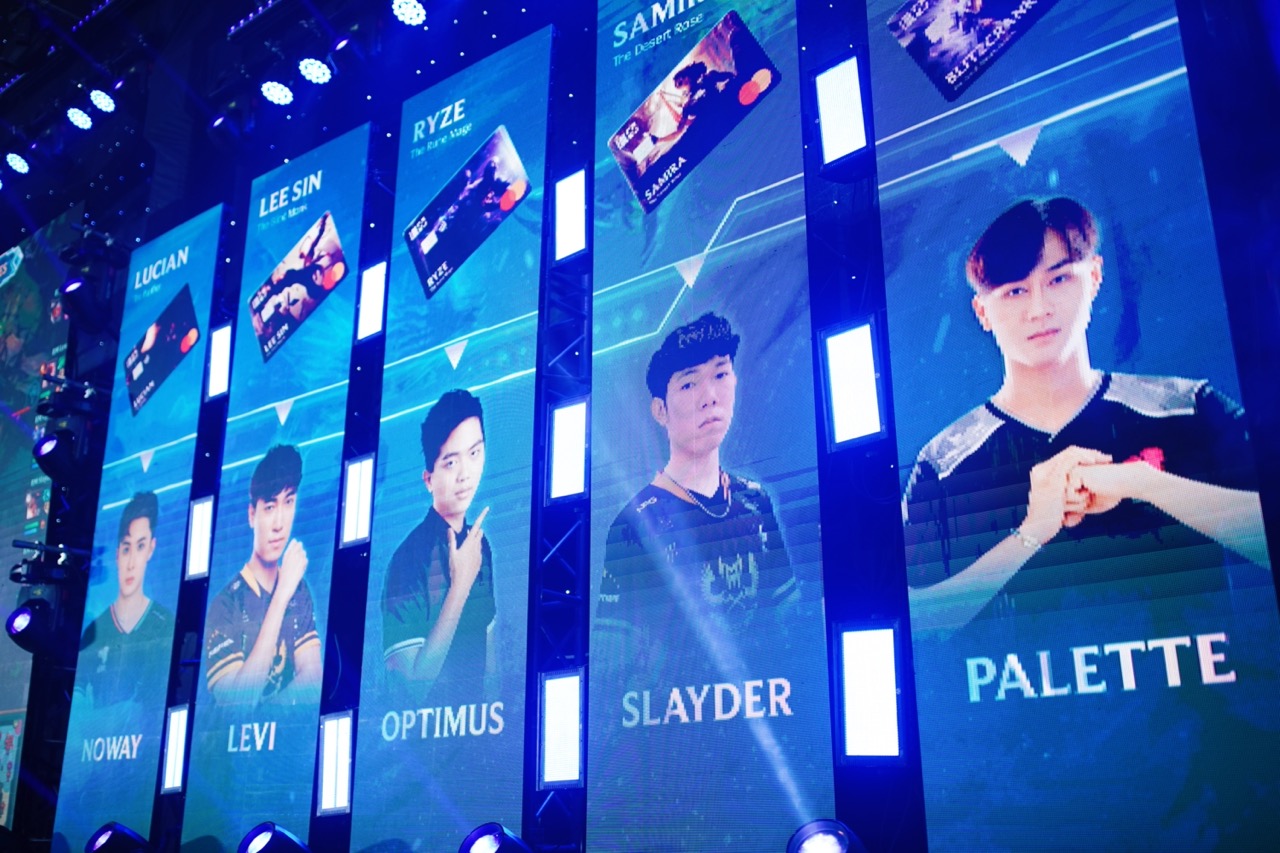 Esports' Authenticity and Relevance
Esports was born from the grassroots communities of passionate gamers and has developed a unique culture, language, and set of values. By integrating with esports, brands can tap into this authenticity and align themselves with the interests and values of the gaming community, leading to stronger brand perception and deeper connections with their target audience.
Esports' Demographic Appeal
The esports audience predominantly consists of millennials and Gen Z — a demographic that is notoriously hard to reach through traditional advertising. Esports offers a direct line of communication to this audience, providing the opportunity for brands to build significant connections from an early age and create a new generation of brand advocates.
Esports as a Long-Term Investment
Esports isn't just a passing trend; it's a rapidly growing industry with a bright future. By investing in esports partnerships, brands position themselves for long-term growth and success. As esports continues to cement its place in mainstream culture, early adopters will find themselves ahead of the game, reaping the benefits of a thriving industry.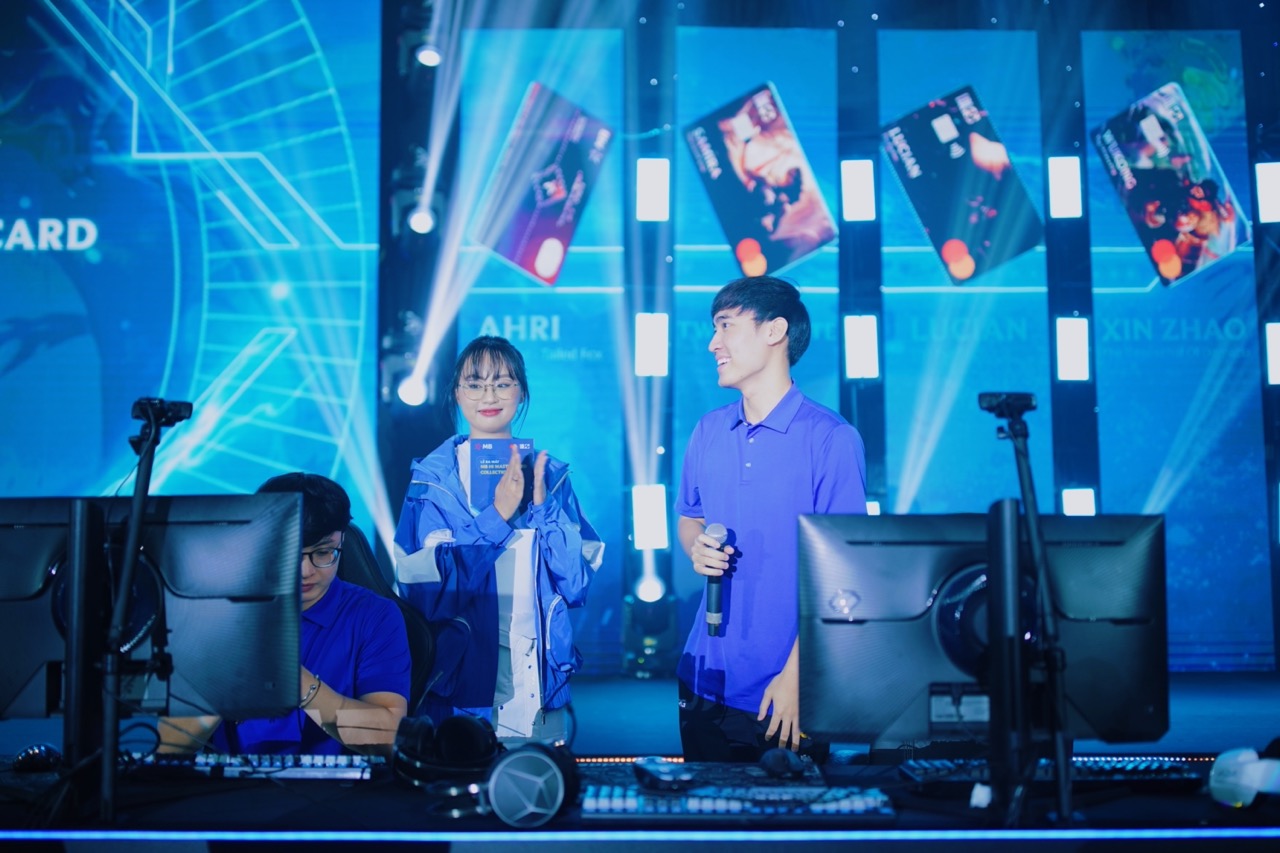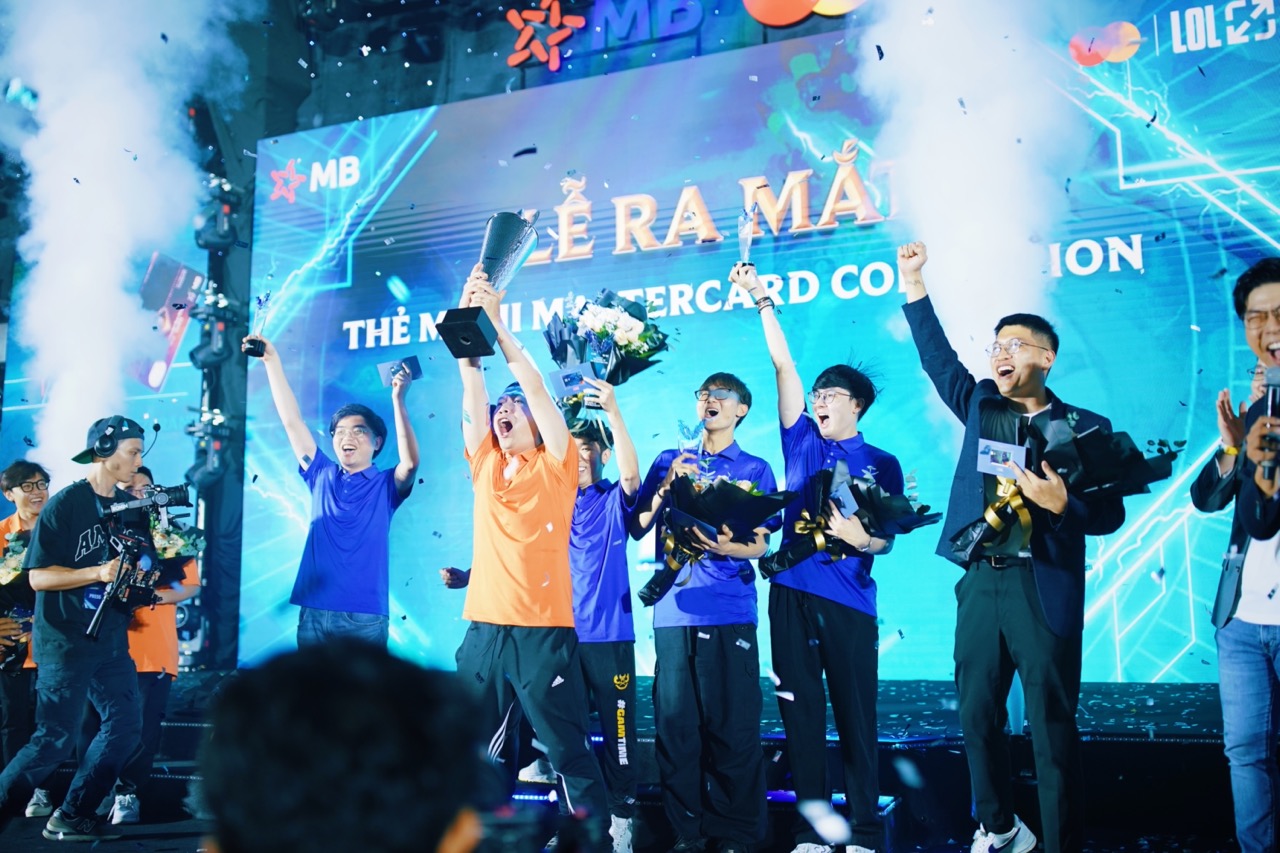 Mastercard's continual investment in the esports industry, including its recent partnership with MB Bank, underlines their commitment to this sector's growth. The opportunity to engage with a passionate audience, gain visibility, and access a demographic that is typically challenging to reach is unmatched. Brands that join the esports movement early will stand to benefit tremendously from this burgeoning industry.
For brands seeking local engagement and growth, partnering with the Vietnam Championship Series (VCS) league— Vietnam's most watched esports league —can offer unique advantages. VCS, known for its passionate fans and thrilling matches, is an esports tournament that draws extensive attention nationally and beyond.
Additionally, brands can consider partnering directly with top-performing teams, like GAM Esports. As 8x VCS Champions and Gold Medal winners of SEA Games 31, GAM Esports boasts a massive following and is highly respected within the esports community. Such collaborations not only offer substantial visibility but also a chance to connect authentically with an enthusiastic, loyal, and tech-savvy demographic.
As a witness to the remarkable growth of esports and the increasing involvement of global brands, I look forward to the continued evolution and success of the industry. Esports is undeniably shaping the future of entertainment — it's an exciting time to get involved!